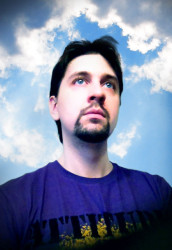 Aimoon is representative of progressive and uplifting trance scene.
Aimoon's real name is Alexander, he was born in Moscow city in Russia 1st march of 1984.
He graduated a clarinet class in music school.
His interest into electronic music was started in his childhood after listening music of artists such as 2unlimited, Scooter, Atb, Darude and then little later Above & Beyond, Armin van Buuren, Ferry Corsten, Paul van Dyk, Paul Oakenfold, Tiesto and etc.
Alexander's first experiments in electronic dance music was started around end of 1999, when Alexander find and try video game for his Playstation 1 — MTV Music generator (Codemasters).
Then it was just a hobby, but after Alexander getting his first computer, possibilities started increasing, and progressively began turning his hobby into professional production.
Over the years, Alexander had few different projects from which must be noted psychedelic trance project «Sasha LSD» and uplifting trance duo «2trancY».
Aimoon history has begun relatively recently. Around middle of 2010, Alexander released his first single called «Mirage» for the Proxoz Recordings (Australia), which gets excellent support from many DJs around the world.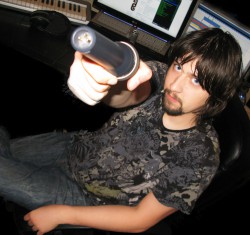 In early 2011 Aimoon come back with single called «Aimoonia». It was released at british label Eternity (Monster Tunes) , «Aimoonia» gets great support from top dj's such as Armin van Buuren, Above and Beyond, Andy Moor and many more.
Tracks and remixes by Aimoon supported and often playing in many mixes and radio shows by DJs around the world — Above & Beyond, Alex M.O.R.P.H., Aly & Fila, Andy Moor, Armin van Buuren, Bobina, DJ Feel, Ernesto vs Bastian, Jon O'Bir, M.I.K.E., M.Pravda, Manuel Le Saux, Mark Eteson, Mark Sherry, Matamar, Nitrous Oxide, Pedro Del Mar, Rank 1, Richard Durand, Roger Shah, Ruben de Ronde, Sied van Riel, Steve Anderson, Stoneface & Terminal, Tempo Giusto and etc…
Remixes and singles by Aimoon can be found on labels such as Armada | Aropa, Monster Tunes | Eternity Recordings, Lost Language | Primal Recordings, Unearthed | Crystal Source Recordings, Echelon, Proxoz