Many times I heard a questions about the Aimoon's studio equpment, so bellow is the answers 😉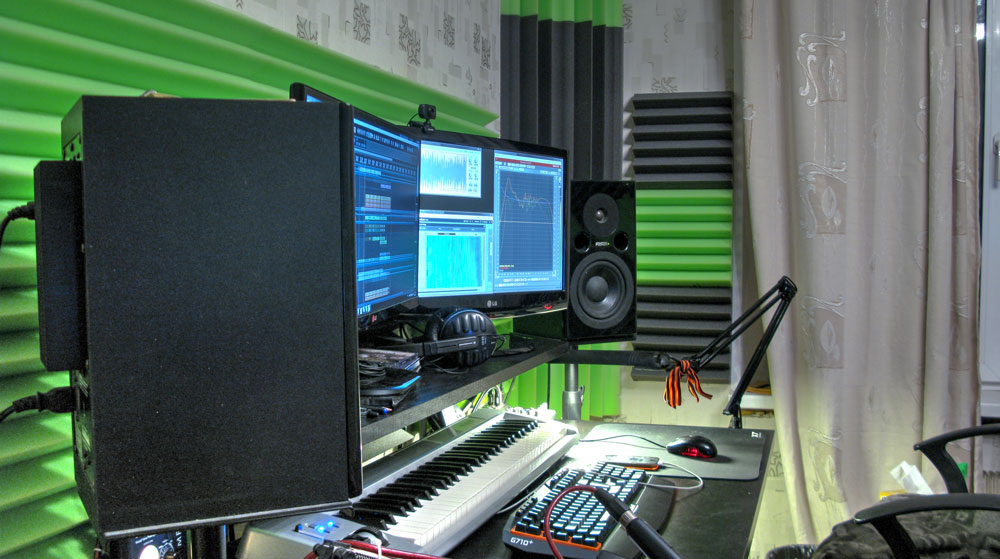 Aimoon's PC:
Processor: Intel Core i7 7700k

Audio Interface : Focusrite Scarlett 2i2 3rd gen

2nd (old) Audio Interface: ESI Juli@
Video: NVIDIA GeForce RTX2080 msi ventus (it's just for gaming, no need it for studio actually)
Display: Viewsonic VX3211-2K-MHD 32″ 2560×1440/IPS
System Disk: INTEL 760p Series SSD
Music soft:
My main DAW (digital audio workstation) from the 2014 is «Cockos Reaper«, earlier it was «Cubase 7«. Cubase is great but less popular Reaper is much more flexible and useful and better for faster work!




Favorite VSTi (instruments) is Serum, NI Massive, Sylenth1 and Spire, Spectrasonic's Trilian and Omnisphere for something fat and pads, NI Battery and Kontact as samplers (but I really rare use it).
VST effects: a lot of stuff incl. Waves, FabFilter, Melda, Vienna Suite and many more.
Hardware:
My ears in the studio and actually main equipment is pair of Audio Monitors Fostex PM1 mkII and additional monitor earphones is Sennheiser HD 250 II
Midi keybord M-Audio Keystation 61es
DJ's equipment:
Dj controller for live sets Pioneer DDJ-S1
Good classic DJ's earphones Technics RP-DH1250-S Pro DJ and Technics RP-DJ1210
Other things:
Microphone: SE electronics X1 for a streams, AKG D5s (on sale now) Preamp for mic: Art Studio V3,
As volume control knob I using cheap mixer Behringer Xenyx 502,
Pair of 16:9 24 inch an 21:9 29 inch monitors by LG gave me a resolution 4480x1080px in sum,
Keyboard: RAZER BlackWidow Elite (Mechanical).