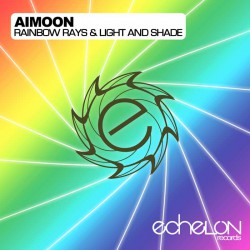 Aimoon – Rainbow Rays & Light and Shade
Label: Echelon Records
Catalog#: ER098
Format: 4 ? File, MP3, 320 kbps
Country: UK
Released: 27 Sep 2011 (beatport), TBA (Worldwide)
Genre: Electronic
Style: Uplifting Trance / Progressive Trance / Tech Trance
=
=
Tracklist:
1. Rainbow Rays (Original Mix)
2. Rainbow Rays (Sunsvision Remix)
3. Light and Shade (Original Mix)
4. Light and Shade (Offshore Wind Remix)
Preview:
Aimoon – Rainbow Rays & Light and Shade by Aimoon
Description:
Aimoon (Alexander Golyshev) was featured on Echelon for the first time in 2010 as a remixer. Later on in early 2011 he released the single «Above The Sky» in a collaboration project 2TrancY, with another remix by himself.
His newest work is the Rainbow Rays / Light And Shade EP which packs a variety of sound together with remixes by Sunsvision and Offshore Wind.
The original tracks are built on powerful progressive beats and distinct themes, topped with bright trance atmosphere and side melodies. The remixes are excellent, adding melodic depth and clubby twist in the release.
Radioshow Support:
Armin van Buuren — A State Of Trance 527 (ASOT)
Paul Oakenfold — Planet Perfecto 052
Aly & Fila — Future Sound of Egypt 203 (FSOE)
Aly & Fila — Middle East in the Mix 006
Rank 1 — Radio Rush 019
Richard Durand — In Search Of Sunrise Radio 055, 059
Tempo Giusto — Global Sound Drift 044, 045, 046
DJ Anna Lee — Progressive Grooves 003
M.PRAVDA — Live in Motion (Sep. 03 2011)
Buy Links:
Buy @ Beatport