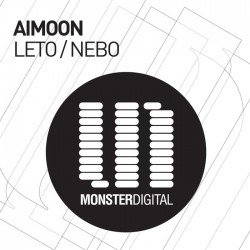 Aimoon – Leto / Nebo
Label: Monster Digital
Catalog#: MONDIG024
Format: 2 ? File, MP3, 320 kbps / CD
Country: UK
Released: 05 Sep 2011 (beatport), 19 Sep 2011 (Worldwide)
Genre: Electronic
Style: Uplifting Trance / Progressive Trance
Tracklist:
1 Leto
2 Nebo
Preview:
Aimoon — Leto / Nebo by Aimoon
Preview (alter):
leto,nebo.mp3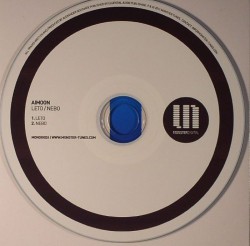 Description:
After the great response to his debut release on Eternity Recordings, with support on both Armin van Buuren and Above & Beyond radio shows, Aimoon is back with a fine double header, this time on Monster Digital, to further display this young Russian's talent in trance production.
First up we have Leto, a superb euphoric track with gorgeous vocal stabs and pianos to perk up those hairs on the neck. Then we have the more driving and energetic Nebo, which is a traditional straight up trancer that doesn't mess about. A great release from Aimoon, once again!
Radioshow Support:
Sean Tyas – Tytanium Sessions 110
Bobina — Russia Goes Clubbing #156
DJ Feel — TranceMission (22-09-2011)
M.PRAVDA — Live in Motion (Aug. 27 2011)
DJ Ange – Isolation 041
Robert Gitelman – Club In (16-09-2011)
Upfront Club Support:
Ferry Corsten, 4 Strings, Alex O'Rion, Cold Blue, Corderoy, Daniel Kandi, Danny Powers, Dash Berlin, DJ Ange, Ernesto & Bastian, Giuseppe Ottaviani, James Brooke, M.I.K.E. (Push), Mark Pledger, Mark Sherry, Matt Darey, Neil Moore, Paul Webster, Pedro del Mar, Sean Tyas, Sied van Riel, Simon Patterson, The Thrillseekers, Tritonal, tyDi, Ruben De Ronde and many more!
Upfront DJ Reactions:
4 Strings: Nice tunes!
Alex O'Rion: "Leto and Nebo both sound great! Full support by Richard Durand & Alex O'Rion"
Andrew Howlett @ Dancefloor Radio Australia: High Energy Trance! Great stuff!
Brett James @ Global Trance on Fresh FM: This is amazing! Pure Trance!!
Cold Blue: Leto has got a really nice climax! Thanks
Corderoy: "Will support, Thanks!"
Daniel Kand: Both great melodic bangin trance!
Danny Powers: leto is a nice track, thanks!
Dash Berlin: Will try
DJ Ange: Leto for me
Ernesto & Bastian: wild stuff!
Giuseppe Ottaviani: cool thanks
James Brooke: wow nice one
Lange: nice uplifting trancer thanks alot!
M.I.K.E. (Push): thanks guys, always good!
Mark Pledger: nice
Mark Sherry: Like this guys cheers
Matt Darey: Really liking this!
Neil Moore: will check out fully
Paul Webster: Great ep, support!
Pedro del Mar: solid trance ep! will give it a try in mellomania!
Ruben De Ronde: Leto is nice! Thnks
Sean Tyas: superb!!!!
Simon Patterson: good
The Thrillseekers: Up my street. Support
Tritonal: Support!!
tyDi: will test em out, interesting breakdown.
Buy Links:
CD — http://www.juno.co.uk/ppps/products/435162-01.htm