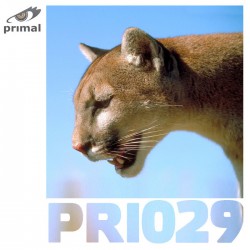 Aimoon – Stardust EP
Label: Primal Recordings
Catalog#: PRI029
Format: 3 ? File, MP3, 320 kbps
Country: UK
Released: 25 Jan 2011
Genre: Electronic
Style: Uplifting Trance / Progressive Trance
Tracklist:
1 Mission To Moon 8:07
2 Stardust 7:14
3 Supernova 7:31
Preview:
Aimoon — Stardust EP by Aimoon
Description:
Sasha Golyshev (AKA Aimoon) hails from a land where the beats are big and the groove is most definitely solid. His debut EP on Primal is a bit special. Most defitely.
Things open up with the muscular bass driven progressive trance wonderclass Mission To Moon. Stabby breakdowns and floating memorable pianos all tie the track together with much aplomb.
EP title track increases the BPM a tad and delivers waves of rolling grooves and melodically moving pads and riffs. One for the peaktime.
Supernova rounds things off with its pumping sidechain groove and darting riffs. Did we mention the breakdown to die for as well?
A fine EP from a producer that is most defintely one to watch.
Radioshow Support:
Manuel Le Saux — Top Twenty Tunes 340
Manuel Le Saux — Top Twenty Tunes 341
Manuel Le Saux — Extrema 206
Manuel Le Saux — Maneki Neko 246
Abstract Vision & DSI — TranceFormation Russian Trance Sessions 060
Steve Anderson — SAME Sessions 021
VL Project — RESPECTIME @ Megapolis 89,5 FM
DJ Anna Lee — Club-Styles 043
FREE DOWNLOAD:
mp3 320kbps, full ver.
download from promodj.com