Aimoon's new tech-trance single is out now! With support from John O'Callaghan, Christopher Lawrence, Eddie Halliwell, Lange, Solarstone, Indecent Noise, Alex Di Stefano, Alex M.O.R.P.H., David Forbes, Talla 2XLC, Tempo Giusto, Maarten de Jong, Eddie Bitar, Bjorn Akesson, Manuel Le Saux & Mark Sherry.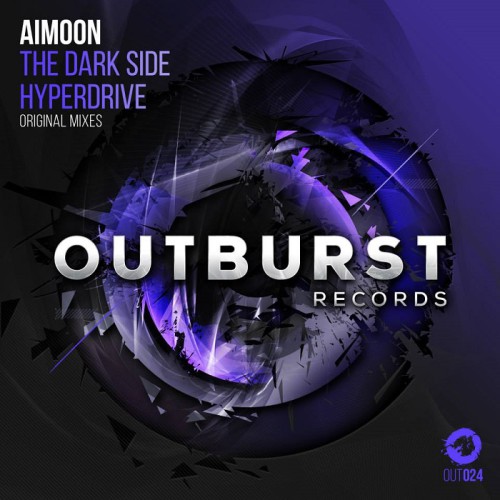 OUT024
Aimoon — The Dark Side + Hyperdrive EP
1. The Dark Sid
2. Hyperdrive
The last EP from Aimoon on Outburst gained some really big support from a lot of top trance DJ's around the globe! Well now he's back with an equally big (if not bigger) EP for the label. We kick off with The Dark Side which leads the charge on the release with it's absolutely blinding lead riff, mysterious pianos, cool vocal chops, slick FX and a rather well known vocal sample. This is followed by another gem of a track called Hyperdrive which hits hard and builds all the way to the breakdown with it's bubbling acid-lines before we get to the huge Aimoon-style lead riff, followed by the ultimate pay-off.a massive and twisted drop! This is amazing work from Aimoon, don't miss this EP!